"Sky parking" solves the parking problem
Date:2021-03-25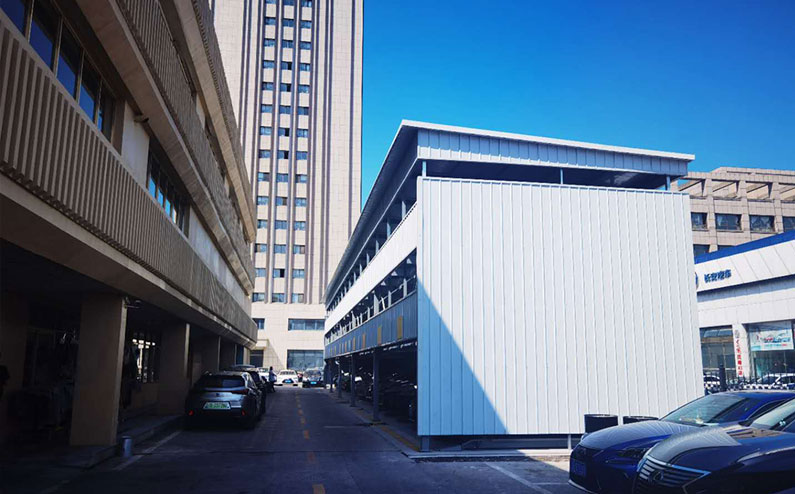 Features:
1, high degree of automation, PLC rapid processing process, continuous inbound and outbound, can realize many people access to the vehicle at the same time, access vehicle efficiency is high.
2. It can be used for above ground and underground garages to realize large capacity parking from dozens to thousands.
3. Fully enclosed construction, safe and reliable equipment.
4. High space utilization rate, flexible design, diverse modeling, easy control and operation.
5. Driver-centered design method, multiple safety protection devices, automatic turning of the head to improve comfort.
6. Comprehensively monitor the operation of the equipment, which can be managed centrally and operated by customers themselves.
7. The maximum vehicle weight reaches 27 tons, which can meet the parking needs of oversized vehicles and luxury vehicles, and can also be layered for parking vehicles of different sizes.